~Newborn Information~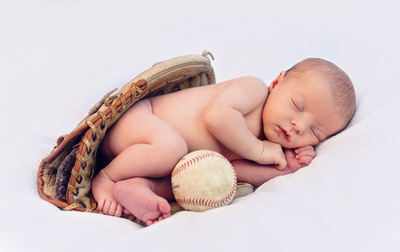 ...please reach out to me for full pricing and packages...
Pricing ~ Packages starting at $300
~I ask for $150 deposit/sitting that is non-refundable that will secure your spot. The full deposit will go towards any package of your choice. Payment for packages will not be due until after you have viewed your images. And yes, digital images are included in the packages along with printing rights. Please get in touch with me for full pricing and packaging info. Also refer to the FAQs page for more details.
What to expect at your newborn session
~ Newborn sessions typically last 2-3 hours. This gives us plenty of time for fussy babies, feedings, and any unexpected messes (a.k.a. poo and pee). It's a slow process for posing these little ones and I want to make sure the baby is comfortable and sleepy for each pose. I have a "flow" for posing the sleepy babies that allows the least amount of movement between poses so hopefully it will be an enjoyable experience for Mom/Dad and baby.
~Your newborn's safety is my first priority. There are a few poses floating around the internet that are not safe/comfortable for babies. I take great care to always have a spotter (Mom or Dad) right next to the baby at all times to make sure there are no accidents. Although newborns are small, they can still pack a punch with jerking movements in props and I would never want anything to happen to them.
~You will have your choice of backdrops and props. I do prefer to pose the newborn in the buff (naked). It's more comfortable for the baby then itchy outfits and there is just something so angelic about it. However, if you have a specific prop you would like to bring that is just fine with me. I can't guarantee we will use it. This is going back to the safety of the newborn. If there are headbands/bows or hats/beanies that are special to you please bring them! I want this photo shoot to be tailored to your style as well.
~Open communication is KEY to a successful photo shoot. I like to really get an idea of the families style before the session so that I can have everything ready to go. Asking as many questions as you want before and during the session is encouraged by me. I want to make sure we nail the perfect images of your little one and I can't do that without lots of communication.
~Dont stress about feeding your baby right before the photo shoot. We will have plenty of time for feedings on YOUR SCHEDULE. Even if you need to feed the baby on arrival. i don't mind at all. I want the baby to be as happy and comfortable as possible. Please do be mindful of what foods you eat before the photo shoot for you nursing Mammas. That can definitely have an impact on your babies comfort level.
What do you need to bring for the photo shoot
~ Loose fitting outfit for arrival. We will be stripping the baby down to the buff, so something that's easy to take off.
~Warm soft blanket or 2 for in-between poses. Something you do not mind that gets messy if the baby decides to take a potty break.
~Extra diapers. For unexpected messes.
~Water bottle for Mom and Dad and possibly a snack. The sessions are longer than your typical portrait session and can be hard on recovering Mommas who need to keep up their energy for nursing.
~Neutral comfortable clothes for Mom and Dad/helper. I keep the room at around 80 degrees to keep the baby warm and comfortable. This can get a little bit sweaty for the parents (and me), so make sure you are dressed comfortably. I also ask for assistance in posing the baby, and clothing that is bright can cast a hue onto the baby when they are close by. So keep to black, gray, or white clothing or any hue in that range. You would be surprised what a bright pink shirt will do to the coloring of the baby and surrounding area.
~A helper!! If you Mommas are up for being the helper with posing that is awesome. I love to incorporate the parents into the sessions, however, you Mommas just had a baby a few days before!!! I know how hard recovery can be. I don't want there to be any stress on you, especially if you've had a C-section or any complications with your delivery. So please bring Dad, your Mom, Mother-in-law, or a friend that can help you. I want this to be as stress-free and fun as possible, but I absolutely do not want to put any strain on you. Also, if there is an older sibling you would like in the photos with the newborn that is awesome. I just ask that you we take the photos with the sibling first and then have the helper take the older child home so we can finish with just the newborn. Having to wrestle your bigger kid for that long can be hectic and not fun for them or you.